Okay, so since the weather has taken a turn for the worse it's time to discuss the essential Netflix list for shitty weather. Here are some of the series that are a must see for any wood-be couch dweller.
Breaking Bad
Unless you have literally been hiding under a rock you must have heard of breaking bad. The series about crystal meth and making millions! It is seriously addictive so make sure you have a few days off when you start watching it!
American Horror Storey
If you are into horrors this is perfect for you. This series is one of a kind, have you ever heard of a scary series before? Well now you have. With four seasons, carrying the same actors, with different stories, this is definitely a must see.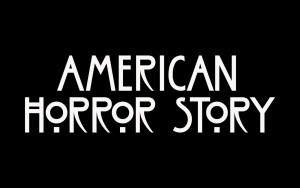 Orange is the New Black
This series is based in an all-woman prison, the main character Chapman makes her way through the corrections system and adjusts to life behind bars, making friends with many eccentric and unexpected people.
Gossip Girl
For any girl this is like an essential guide to life. Gossip Girl is based in the Upper East Side of Manhattan following It girl Serena van der Woodsen. The story follows her and her friends through school and college.  "Gossip Girl" shares text-messaged scoops on all the scandals and heartache, but the real question is who is she??  This is probably the most addictive series I have ever watched.
Skins
Skins follows the lives of a group of teenagers in England with the story line delving into such controversial subjects as substance abuse, sexuality, teenage pregnancy and eating disorders and mental illness. This series is pretty messed up but weirdly addictive. You fall in love with the characters! Every second series has new characters. In my opinion series one to three is defiantly the best and a must see!
Better Call Saul
This series is based on a small-time attorney hustling to make a name for him. He's a forceful champion for his low-income clients, an underdog whose morals and ambitions often clash. Jimmy works with private eye Mike Ehrmantraut, a former Philadelphia cop and recent transplant to the Southwest. Mike has a specialized skill set — he's a "fixer" of sticky situations — which Jimmy soon learns to appreciate. If you liked Breaking Bad, this is definitely one for you.
The post The Essential Netflix List for Bad Weather appeared first on Big Boss Events – Irelands Number 1 Debs and College Ball Organising Specialists.